To identify and quantify traces deriving from the containers, packages and equipment used in the manufacturing of your pharmaceuticals, we perform extractables and leachables studies. We test for various substances using state-of-the-art equipment.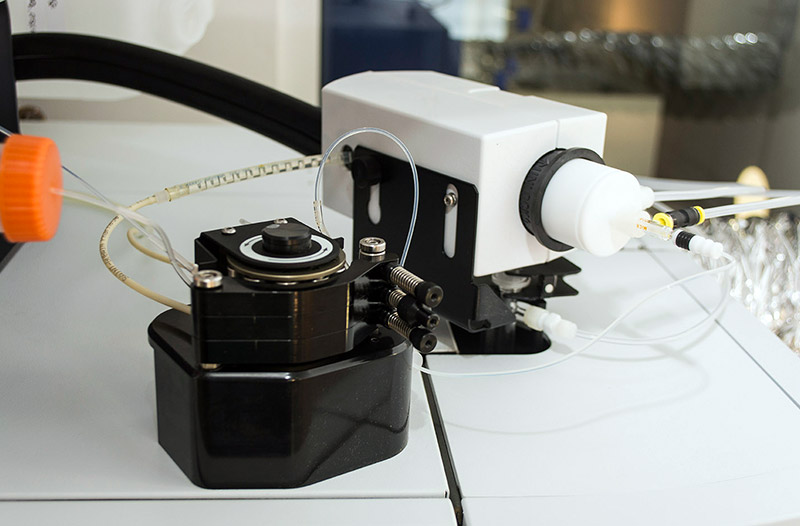 Why extractables and leachables studies are important
Extractables and leachables (E/L) substance examination is crucial both for patient protection and for regulatory documentation to be submitted to authorities, such as the US Food & Drug Administration (FDA) and the European Medicines Agency (EMA).
Migration study for pharmaceutical packaging materials (extractables and leachables) is an essential process in identifying and quantifying traces deriving from pharmaceutical containers, medical device packages and equipment used in the manufacturing process.
We carry out extractables studies on the packaging materials, to identify substances a patient may be exposed to.
We perform leachables studies on the pharmaceutical product, to identify and quantify substances a patient may be exposed to.
What we test for
Our experienced team can provide results for:
Organic and inorganic components.
Volatile and non-volatile residues.
Elemental impurities.
Our equipment and techniques
We use state-of-the-art equipment and advanced techniques in our E/L studies, such as:
High-performance liquid chromatography (HPLC)
Gas chromatography mass spectrometry (GC-MS)
Liquid chromatography mass spectrometry (LC-MS)
Inductively coupled plasma mass spectrometry (ICP-MS)
Ultraviolet-visible spectroscopy (UV-VIS)
Have a question? We can help find an answer
Fill in our contact form below to request our price list and find out how our QACS Laboratory team can help you.