November 19, 2018
QACS Lab sponsoring Vienna Biocides Europe conference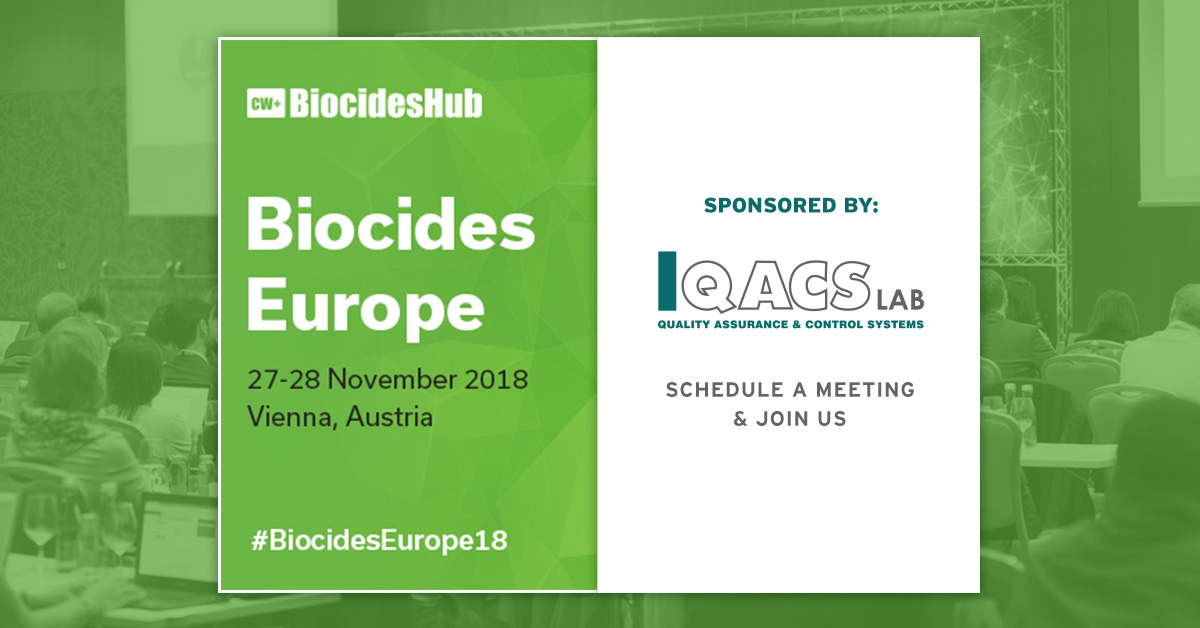 The QACS Lab, will be sponsoring the Vienna Biocides Europe conference on 27-28 Nov 2018.
Our team will be present to meet you, discuss on your future projects.
Get informed on the latest updates Regarding Regulation (EU) No.528/2012.
About Biocides Europe conference
Regulators, authorities and biocides businesses are continuing to get to grips with the intricacies of the EU Biocidal Product Regulation – putting the provisions into practice and, where necessary, developing further explanation and understanding of the application of this hugely complex piece of legislation.
As implementation progresses, an increasing number of companies, across more industrial sectors, are feeling the effects and increasingly need to know their obligations in order to remain within the law. Companies also need to understand the likely impacts of the regulation on the supply of ingredients that are often critical to the performance of their products.
The 2018 conference focuses on key aspects of Regulation (EU) No. 528/2012 concerning the approval of active substances and authorisation of biocidal products. Presentations include the latest developments from the European Commission and ECHA. As well as drilling down to the recent detail of this complex regulation, speakers will address topics such as:
Biocidal Product Families updates
In situ product authorisation
Dietary and nanomaterial risk assessment
The impact of Brexit
Data sharing issues – BPR related cases at the Board of Appeal
The implementation of ED criteria under the BPR
Innovation: new biocides and alternatives
Strategy for efficacy testing for disinfectants in biocidal product families
Efficacy testing for PT 11/12 and PT 18/19
Compliance strategies with the BPR
National Enforcement Authority panel
Biocides regulation in South Korea, China and Canada
Biocides Europe 2018 will be chaired by David Dillon, Senior Managing Scientist, Exponent International Ltd.
For more information click here: https://events.chemicalwatch.com/60016/biocides-europe-2018