Clinical studies for cosmetics include use tests and clinical efficacy services to support clinical safety and efficacy of personal care and beauty products. Studies conducted from QACS labs utilize optimal scientific practices and regulatory compliance in order to support cosmetic labeling claims. Clinical Efficacy testing services are supported through standard and custom protocols, scientific know-how, a wide clinical testing spectrum, state-of-the-art measuring instruments and an expanded volunteer base.
In-use studies are conducted in accordance to specific instructions in regards to application and period of use & are designed in accordance with manufacturer requirements. Clinical Efficacy Testing services provide cosmetic claim support. Proceed to cosmetic claim tests and ensure cosmetic efficacy.
Eyes
Ophthalmological assessment of cosmetic products after an application period using a slit lamp. If the results are satisfactory, the claim "ophthalmologically tested" can be written on the label.
Oral Care
At QACS we conduct Sensory testing analysis of cosmetics, household and personal care products following standardized international protocols and practices. Sensory experts, trained judges and consumers participate in the assessment of the sensorial characteristics. The sensory perception in terms of smell, aspect, texture, is studied and described for the optimization of new developments. Sensory testing is a powerful tool in product benchmarking.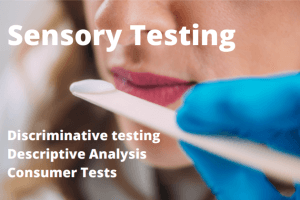 In vivo clinical studies for oral care products evaluate safety, performance and assist you reach marketing claims. We test toothpastes, mouthwashes, whitening pens and other oral care products to substantiate claims such as whitens teeth, fresh breath, prevents plaque, protect cavities. Studies are conducted under the scientific supervision of dentists.
Clinical Efficacy Testing Methodology