QACS Labs provide testing solutions for the Cosmetics, Disinfectants, Pharma, & Food industries. New add-on laboratory testing services provide solutions for industry professionals, developers & manufacturers.
Always meeting regulatory requirements and the latest technical trends, the Lab has adopted swift & international business practices, making QACS your accredited laboratory testing partner.
Cosmetic testing
All packaging materials interact with the product in their containers. As a result, all consumer products must undergo specific testing procedures in accordance with the industry they belong to in order to ensure product safety and consumer protection. QACS cosmetic packaging testing services provides consumer safety & product compliance.
We detect inert, non-inert materials and all Container types including films, bottles and colored, non colored, printed and non printed materials. QACS array of cosmetic and personal care packaging testing includes Overall Migration, Specific Migration, NIAS Screening, Extractables and Leachables studies as well as a variety of Mechanical and Functional properties testing in order to maintain the product's integrity.
In the process of cosmetic packaging testing, safety assessors are called to submit an array of Safety Reports and compliance documents. For Cosmetic Packaging testing to be conducted, the harmonized framework on all packaging materials (EC) No 1935/2004 on Food Contact Materials and EU No 10/2011 on plastic materials, examining Plastic articles Migration into food should be taken into account. The QACS packaging evaluation approach to improve cosmetic product safety is highly engaged with risk assessment and toxicology information.
Stability studies are also offered in the context of container and active formulation compatibility throughout product life cycles. Cosmetic Packaging Testing data is used in the stability testing process for risk assessment purposes. The above lead to a complete and thorough cosmetic report regarding packaging.
QACS provides a Skin Friendly Preservation analysis, a testing package for formulators of mild cosmetics to evaluate Preservation Efficacy and support Microbiome friendly claims. Besides the optimized preservative content and claim substantiation, Skin Friendly Preservation, also benefits manufacturers with reduced formulation costs as smaller amounts of preservatives are being used.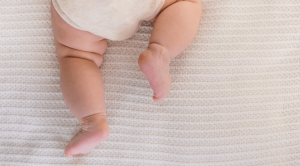 QACS has 18 years of clinical efficacy testing experience and the latest molecular biology tools, to offer suitable laboratory and in vivo clinical trials for your product microbiome claims. Our dedicated team of dermatologists, microbiologists and molecular biologists offers a variety of options to address your product needs and budget.
Cosmetic Microbiome Testing includes Microbiome Balance, Microbiome Friendly and Skin Friendly Preservation testing services. Check our webpage and brochure and contact us for more info!

Disinfectant testing
At QACS we assist you in reaching biocidal Regulatory compliance by offering Antimicrobial Efficacy Testing. Safety, effectiveness and efficacy of disinfectants, sanitizers, antiseptics and other biocides are evaluated using European, National and International standards.
All QACS antimicrobial efficacy testing methods are ISO/IEC 17025 accredited & GMP compliant. Labs follow EN14885 specification on antimicrobial activity products and perform Bactericidal, Fungicidal, Sporicidal, Handrub / Handwash, surgical Handrub Disinfection & Virucidal tests.


QACS follows the 14885 accreditation scope and has 17 years of Antimicrobial Efficacy Testing experience. Biocides analysis is provided to support virucidal, bactericidal, fungicidal and antimicrobial claims. Auxiliary services include MT 46.3 CIPAC Stability, Method Validation, In Vitro testing and active substances quantification.
Pharma testing
At QACS we offer GMP certified N-nitrosamine testing to ensure pharmaceutical quality control. To protect drug production from Nitrosamine cross-contamination and Nitrosamine migration, QACS tests raw materials, recovered materials, packaging materials, API's and final products. We also tests cross-contaminated samples. Equipped with substantial experience in the detection of Nitrosamine impurities we test Sartan molecules, Pioglitazone, Ranitidine, Esomeprazole, Metformin and other drug medicines.
We follow EDQM & FDA methodologies and evaluate the following Nitrosamine impurities:
NDMA: N-nitrosodimethylamine
NDEA:  N-nitrosodiethylamin
NMBA: N-nitroso-N-methylamino butyric acid
DIPNA: N-nitrosodiisopropylamine
EIPNA: N-nitrosoethylisopylamine
NDBA: N-nitrosodibutylamine


A Sartan medicines recall brought N-nitrosamine testing to the forefront of drug product development. N-nitrosodimethylamine  NDMA and N-nitrosodiethylamine NDEA, both classified as probable human carcinogens, were not identified as impurities of Sartan API's until June 2018 and therefore were not tested for up until that time. The higher yielding sodium azide/zinc chloride route in Dimethylformamide & the necessary quenching by sodium nitrite and its conversion to nitrous acid in the presence of secondary amines will yield N-nitrosamines in the manufacturing process, making Nitrosamine testing necessary.
Sartan medicines manufacturers and drug producers should review their manufacturing process according to strict EMA's temporary limits. Afterwards, companies will have to show the absence of these impurities at quantifiable levels. While working towards the goal of non-quantifiable N-nitrosamine impurities, interim limits for NDMA and NDEA have been set in place according to the maximum daily intake of the specific Sartan in question. Products that contain either impurity above the limits of both impurities at any level will not be allowed in the European Union.
To assist companies during and after the 2-year transition period, QACS laboratory has heavily invested in state-of-the-art equipment to allow the detection of said impurities down to the LOD that will be enforced after the transition period (0.03ppm). QACS ensures safety and quality for pharmaceutical products with N-nitrosamine detection.
For more information for Nitrosamines testing  contact us – [email protected] – 30 210 29 34745
Molecular testing solutions concern Genetic Analysis for quality control, Contaminant Detection and Microbiological Surveillance of finished products, air and surfaces. Molecular testing solutions from DNA Microlab deliver fast and accurate results to cover product testing needs. Pharmaceutical molecular testing includes Microbial Identification, Environmental monitoring, Rapid Pathogen detection. QACS Lab also provide Environmental Monitoring services. Contact us about your Environmental or Pharmaceutical projects needs here  – [email protected] –  (30) 210 29 34745