The QACS Laboratory was founded in 2002 in Athens, Greece. We provide quality control and assurance services to the consumer goods industry. Our core activities focus on cosmetics, disinfectants, pharmaceuticals, medical devices, food supplements and foodstuffs.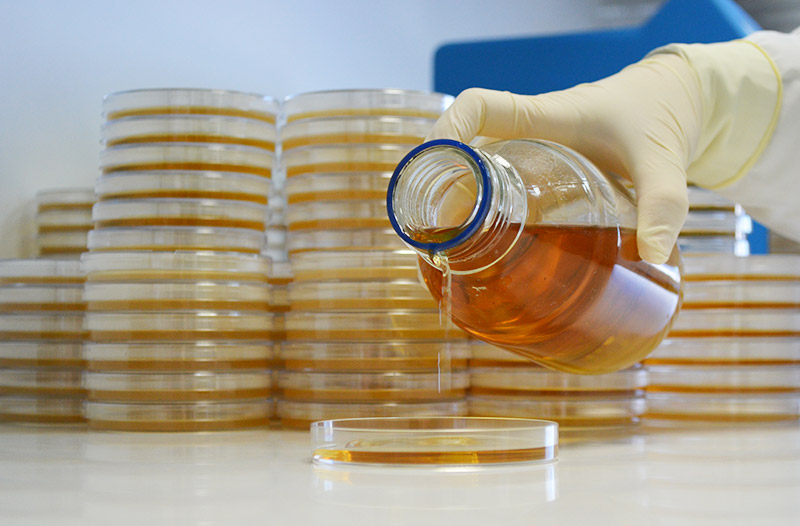 The QACS Laboratory activities focus on quality control services for cosmetics and disinfectants.
Our quality management system:
Is accredited to the EN/ISO 17025 standard.
Is certified under ISO 9001.
Complies with the Good Manufacturing Practices (GMP) and the Good Laboratory Practices (GLP) regulations.
Our rigid inspection schedule includes:
Self-inspections.
Regular second-party audits by customers.
Third-party audits by certification or accreditation bodies (ISO 9001 and ISO/IEC 17025).
We conduct all our challenge tests in line with European and international protocols (EP, USP, ISO 11930).
We offer various contracted services in the area of cosmetics and sanitizers. These include a variety of protocols on preservation efficacy (challenge testing), patch testing, cosmetic efficacy, testing for traces and impurities, in vitro testing for skin and eye irritation, and stability testing. We also provide regulatory compliance and safety assessment services.
In the biocide sector, we offer antibacterial efficacy tests for your disinfectants and antiseptics. These include suspension, surface and handrub tests.
The QACS Pharma activities focus on quality control services for manufacturers or distributors of pharmaceuticals.
We have been licensed by the Greek National Organization for Medicines (EOF decision no. 64871/16/07/2018, manufacturing authorisation no. 0000008934/18/1), for:
Developing and evaluating analytical control methods for pharmaceuticals.
Determining active substances and admixtures in pharmaceuticals.
Conducting stability studies on pharmaceuticals according to the ICH instructions for releasing batches of end products.
We are also certified for physicochemical controls in end products in the form of:
External use creams and ointments
Oral suspensions and syrups
Suppositories
Eye drops (solution)
Nasal solutions
External use gels and solutions (lacquers)
Tablets and capsules
Pharmaceutical shampoos
Liquid injectables
Erganal is the QACS Laboratory branch that specialises in quality control testing for food and materials.
We focus on food adulteration, control and prevention of pathogens, stability and shelf life of goods, and risks from the use of chemical substances.